Regular price
$128.00 USD
Regular price
Sale price
$128.00 USD
Unit price
per
Sale
Sold out
View full details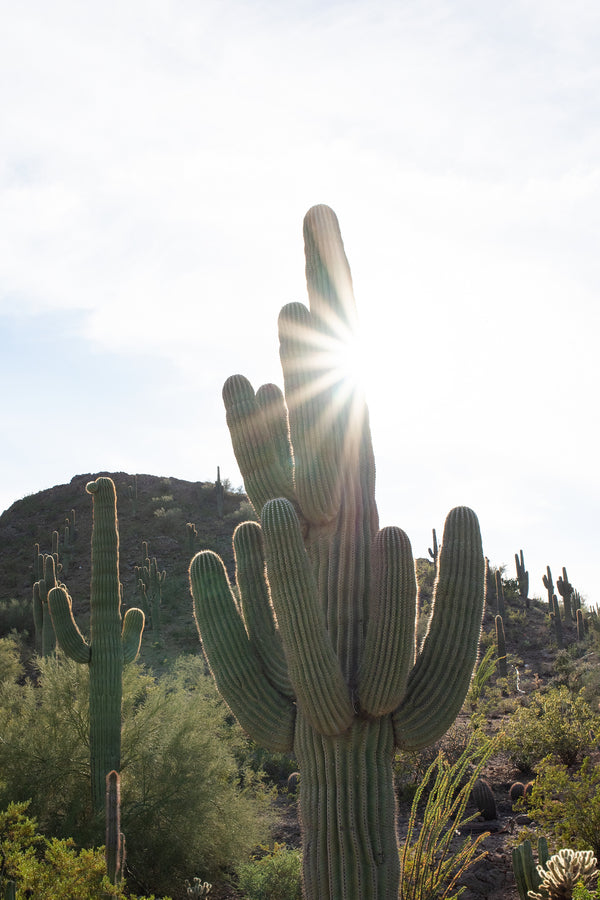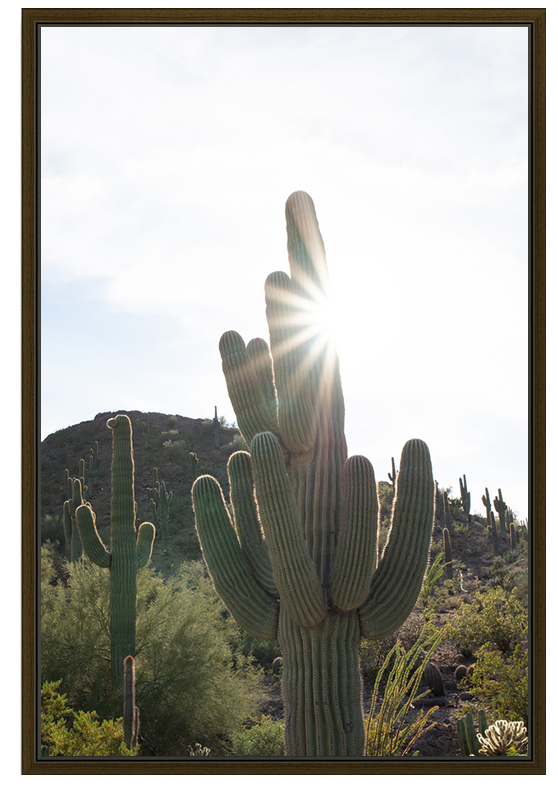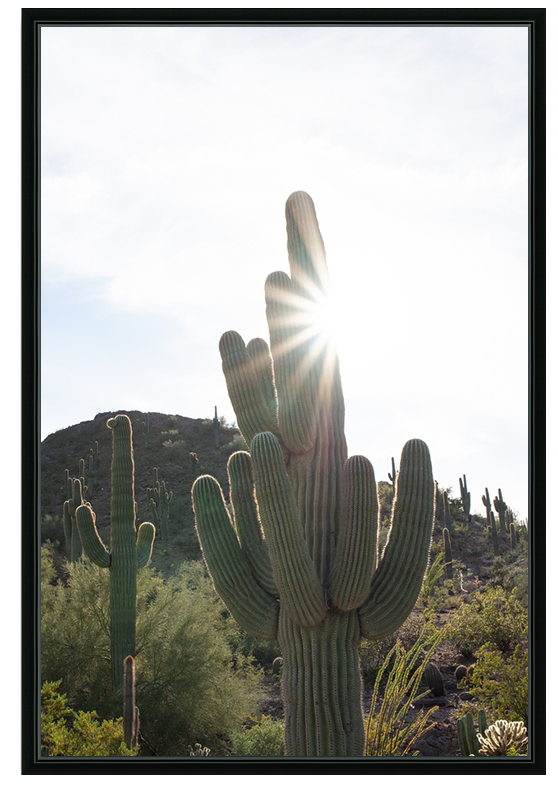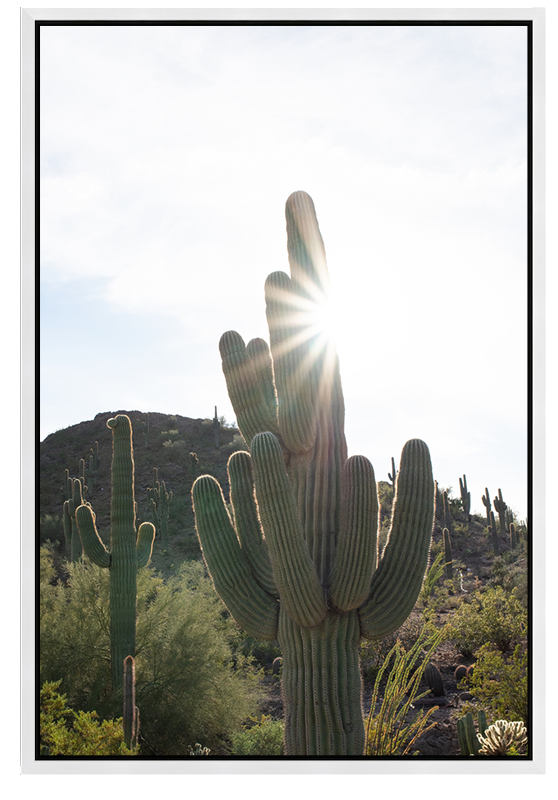 Free Shipping on all USA & Canada Orders - 30 Day Satisfaction Guaranteed
Artwork Information
Artwork Description

Sonoran Desert Sunburst by Brad Scott 

The Sonoran Desert Sunburst is a breathtaking sight. In this stunning image, a Saguaro cactus stands tall and proud, basked in the warm glow of the sun. The backlighting creates a starburst effect that radiates out from the center of the cactus, casting a warm golden light over the surrounding desert landscape. The spiky arms of the Saguaro reach out towards the sky, a testament to its resilience and strength in the harsh desert environment. This photograph captures the unique beauty of the Sonoran Desert, showcasing its rugged and otherworldly charm.

Location - Scottsdale, Arizona


HD Sublimation Metal Print:High Gloss Sublimation on Chromalux Panel with back floating Frame of 1 inch thick. Ready to hang
Printed & Framed in North America

Print Medium

Our prints are made in North America. Wilderness Framed are using Chromaluxe panels for our HD Metal Prints. Chromaluxe sublimation metal prints are a unique and high-quality way to showcase your photographs and artwork. These prints are made using a process called sublimation, where ink is infused into a specially coated metal surface, resulting in a vibrant, long-lasting image.

One of the main benefits of Chromaluxe sublimation metal prints is their durability. Unlike traditional paper prints, which can fade or become damaged over time, these metal prints are resistant to fading, water damage, and scratches.

The print quality is also exceptional, with a high resolution and detailed color reproduction that will make your photograph and artwork come to life. Additionally, the metal surface of the print gives it a sense of depth and dimension that is difficult to achieve with other print mediums.

If you choose the unframed option your metal print will still arrive ready to hang with a float mount on the back of the print. 

 

Frames

We frame the image of your choice with a gallery quality frame in the colors below. Dress up your artwork and give them a modern style. 

These elegant frame options create an ideal display to showcase your artwork. With their universal appeal and classically sleek design, these thick floating picture frames allow each artwork to shine and exhibit in a chic, clean fashion. 



Black Float Frame

White Float Frame

The white frame has a narrower profile than Black and Walnut

Walnut Look Float Frame

FAQ

How should metal prints be cleaned?

Unlike other photo print media, ChromaLuxe metal prints are easy to clean. The metal prints can be cleaned with a cloth and any all-purpose household cleaner. The cleaner can be sprayed directly on the surface of the print and then wiped with a cloth as needed.

How long with the metal print last?

ChromaLuxe metal prints were tested by Wilhelm Imaging Research and achieved a permanence rating of more than 60 years using two distinct ink sets. This rating is more than three times better than silver halide photo papers.
Shipping & Return Policy

RETURN POLICY

Our return policy is very simple:

If you're not happy with a purchase that you made on WildernessFramed.com, for any reason, you can return it to us within 30 days of the order date.   As soon as it arrives, we'll issue a full refund for the entire purchase price.   Please note - Wilderness Framed does not reimburse the outgoing or return shipping charges unless the return is due to a defect in quality.

If you've hesitated to purchase artwork online in the past, why not give us a try?   You have nothing to lose!

We take great pride in having a huge selection of wall art from around the world and we look forward to helping you select your next piece!

SHIPPING

Lead time is typically 8-14 days to manufacture the print. Once your order has shipped you will receive a tracking number. We offer free shipping to USA & CANADA for all orders. 
Certificate Of Authenticity

Each certificate of authenticity is completed by hand & identified by a unique traceable number with an hologram.
It will be inserted at the back of your artwork or within your package if this is a paper print.